Oak Creek Homes Alvin
GREEN COMMUNITY
Alvin is located twenty five miles southeast of Houston in northeast Brazoria County, on
land originally granted to the Houston Tap and Brazoria Railroad. Alvin is home to
26,474 residents and has much to offer our citizens and visitors alike. Oak Creek
Homes in Alvin, TX, is a brand new home center that offers both manufactured homes
and modular homes. Our homes are built in Texas at one of two manufacturing plants in
Lancaster or Ft. Worth. Our homes are nothing like the mobile homes your
grandparents may have owned. Oak Creek Homes are BuiltStrong for lasting beauty,
low maintenance, and affordability. We have over 75+ model homes to choose from.
Many of our manufactured or modular homes can be customized to meet your design
tastes and needs. Oak Creek homes are not only packed with quality building materials
and energy-efficient features, but are heavier than the competition. This is important
because it provides a safer structure for you and your family. Builder Oak Creek Homes
also has a higher proven resale value than the competition and we can prove it (per
NADA). Oak Creek Homes in Alvin officially opened in March of 2020. All the homes on
our lot are move-in ready, and ready to be placed on your desired location. Stop by and
say "hi" or give us a call. We can help with financing and finding land as well. Feel free
to browse through www.OakCreekAlvin.com for available homes within Alvin as well as
its 250 miles radius.
Gabby was fantastic. She explained everything very well. Asked good questions to guide us through the process. I feel much more comfortable buying a home now than I did when I first went in. Very professional, patient, and personable.
Mel Teer is just one sweet and knowledgeable asset to Oak Creek Homes in Alvin Texas. If you are interested in looking for an alternate option from the expense of a stick built home, you want to see Mel. The reason that she is one of the highly respected salespeople at the Alvin location is that she knows firstly how to treat people and just as importantly knows all the features and benefits of the home that is the fit for you. Please see Mel first, you won't be disappointed!
Me and my family had an amazing experience at Oak Creek Homes, we walked into many mobile home places searching for the right one. Jerry Henson made us feel right at home and took us threw their selection. He was very informative and took his time to explain how the homes are made and what to expect when you buy a home from them. We told him what we're looking for and I believe we found the perfect one. I will be returning to Oak Creek Homes because of their staff and their mentality to listen to their customers and the fact that they want to make your experience of finding the perfect home as easy as possible. They treat you like family here and I recommend everyone in search of a good home to pay them a visit.
Clay was awesome! Answered all of our questions and made us feel like we were well taken care of.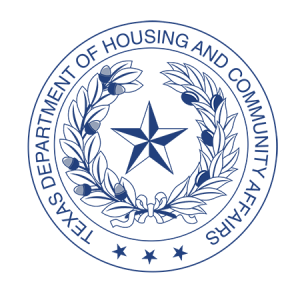 RBI# MHDRET00037468